Interested in becoming a Promoted Events Affiliate?
Build your events business with your own events management platform, co-branded website, ongoing training, and supportive network of like-minded event coordinators and suppliers. As a Promoted Events Affiliate, you'll receive:
$130.00 off of the monthly Enterprise License

(ability to manage unlimited clients on the platform while also giving you Power User permissions into all of your clients' Free licenses -- allowing you to do for them what they cannot)

Your own version of the Promoted Events website

(the website you are on right now)

Commissions on events, ticket sales, product & VIP upsales, etc

(ask your sponsor for access to the commission modeler)

.
Ongoing training to help the you increase your revenue by expanding into other markets.
Ongoing training to help you improve your performance

(such as project planning, SEO/SMM, tricks & tips on using the Promoted Events platform, etc.)

Access to our Regional Managers for support on specific projects.
All for a one-time $199 set up fee!
Note: You must be referred by an existing Affiliate to join our Affiliate program.
+ For a referral or more information including how the commissions work contact your sponsor, Jerome Bermudez
Manage unlimited clients and events with all of these tools (and many more!)...
RSVP/Registration Questionaire Builder
Use 'Offline Guests' to Consolidate Guest Lists
Marketing Links Generator
Ad Tracking/Performance Reporting
Collected Funds Reporting
Gamify Your Events with Scoring Tools!
Automated Guest/Attendee Communications
Multi-Ticket Models Per Event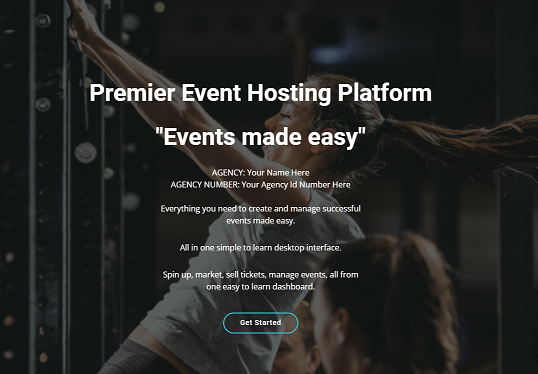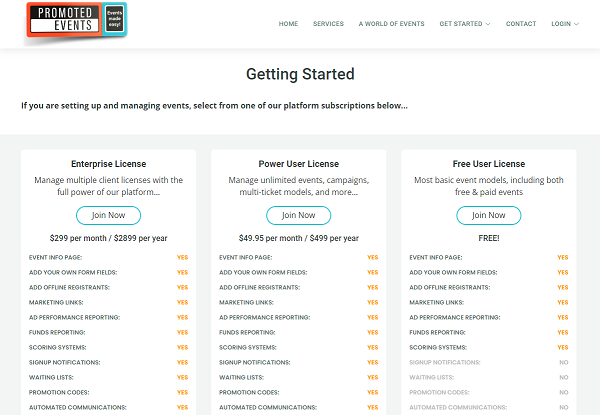 Your EM, BD, and PD training classes plus the build-out of your co-branded website and set up of your Enterprise License are covered by the one-time $199 set up fee.
Take advantage of the many ways we support you and your business
Onboarding
These classes should be completed in your first 60 to 90 days
EM Series -

Event Management & System Training
The EM classes will teach you how to use all of the tools in your Power User license to set up, market, and track your events.
BD Series -

Business Development
The BD series of classes focus on how to develop your business using the tools and support you are gaining here.
PD Class -

Policy Discussion
Your Policy Discussion class is focused on making certain that all affiliates understand how the Promoted Events Affiliates program works.


National Meetings (Monthly)
Promoted Events Monthly Assembly - ALL
Market Expansion Training - Selected
- Multiple sessions monthly
Performance Training - Selected
- Multiple sessions monthly

Sponsor & Advisor Meetings (Weekly)
Want to collaborate with other event planners across the country? Become a Promoted Events Affiliate!
You'll start out as a member of your sponsor's team (your sponsor is Jerome Bermudez) who will over time help you start to build your own team. As you continue to attend your sponsor's meetings and learn what he has to share, you can pass your knowledge on to the members of your own ever-growing team. In this way, we help you reinforce what you learn so that you are continuously becoming a more successful event planner and manager.
And the icing on the cake? Beyond the normal event commissions you can make as a Promoted Events Affiliate, there are ALSO ways you can make recurring commissions from Promoted Events!
Reach out to your sponsor, Jerome Bermudez, here to learn how both our regular and recurring commission programs work.